AARON ZIMMERMAN
—
PERFORMANCE COACH
—
Helping The Stressed, Overworked, & Overwhelmed And Turning Them Into Elite Performers.
—
Taking An Unconventional Approach To How We Move, Live, Think & Feel
—
Who the heck am i?
I am a born and raised Kiwi who's been living in Australia now for many years now. I am a husband, a father to 3 crazy ass boys, and I'm reluctantly nearing my 40's. 
I've been fortunate enough to be a High Performance Coach in Professional Sport for most of my adult life, and because of this I've been able to work with and alongside some of the brightest minds in sport, and some of the best athletes from both sides of the Tasman.  It's literally been my job to make people as robust and resilient to the demands of their life (aka sport) as humanly possible but still make sure they rock up week in, week out and still perform at their best.
Throughout this coaching journey I've also run numerous businesses in and around the fitness industry, as well as conducting seminars, workshops, and interviews with some incredible human beings, from Professors, Scientists, Coaches, Corporate's, Business Owners, Authors and Thought Leaders from all corners of the globe.
I know first hand what it takes to get a pro athlete or high achiever to perform at their best from a physiological & psychological viewpoint, and I feel passionate about helping others do the same, no matter their background or circumstances.
bridging the gap between Science, High Performance, and Human Psychology
How can i hELP
Over the years (especially since I became a father in 2017) I've come to realise that to be truly a high performer (at work, on the field, at home, or anywhere for that matter) it's fundamental you master your physical health, your mind, your actions & your behaviors. 
This is the key to achieving what you want in life! 
Not much use being the strongest you ever have, if you are a shell of a human on the inside, filled with negative self doubt and stress. 
We'll dive into your lifestyle, upbringing, limiting beliefs and goals -  then work through a custom coaching plan that integrates not just exercise, but also on how to create a robust and resilient mind to the demands of your daily life, what ever that happens to be for you!
By covering both the physical and mental aspects of performance, we can achieve a holistic solution that helps you feel clear, strong, calm and confident on the inside, and strong & powerful on the outside. 
THIS COACHING IS RIGHT FOR YOU..... IF;
You want to perform at an elite level. You might already be a professional athlete, or you might be a corporate employee, but you want to push yourself to achieve in all areas of your life (not just in the gym) 
You're struggling with, negative self doubt, destructive habits, poorly structured routines, detrimental stress levels etc
You've heard about meditation and breathwork, or mindfulness practices but not sure how to get started, or if it's your kinda thing… 
You've seen people online jump in a freezer full of ice - and thinks it looks awful (but possibly a bit intriguing)
You want MORE than a coach who writes programmes 
You want to be held accountable but also have a laugh along the way 
You want to work with someone relatable
You want to be mentored by someone who experienced more than I would care to admit
You need some tools to better cope with stress - and to possibly stop turning to unhealthy coping mechanisms 
You want more out of your gym sessions - you know the basics, but you know you you can give a lot more
Fear is the mindset felt often prior to experiencing joy and freedom
WHAT ARE YOUR OPTIONS
Free initial zoom/call - let's chat and chat about where your current situation, goals, and see if you think my coaching style would suit
1 hour coaching | via zoom or phone
Whether you opt for a one-hour coaching session or a transformative 12-week program, you'll experience a profound shift in your capabilities and mindset. 
I will help you cultivate an unshakable winning mindset, develop unwavering focus, and tap into your inner reservoirs of strength and determination.
Don't settle for mediocrity when greatness is within your reach. 
Invest in yourself, commit to your success, and embark on a journey of personal and professional transformation.
Are you ready to elevate your performance and unleash your full potential?
Shoot me a message today to line up a free call. Take the first step towards achieving extraordinary results.
WHO I'VE HELPED!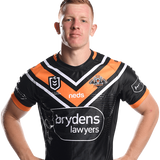 Alex Seyfarth
(Wests Tiger #232, NRL Debut 2020)
Az is one of the good guys in Athlete Preparation and High Performance Coaching. I met him back in 2015 when I was coming through the Academy System at the West Tigers, and he's been part of my journey as a player and person ever since. His understanding of what it takes to be a High Performing Athlete & Person is second to none and he truly knows how to get the best of people, which is a skill that's hard to come by in our world!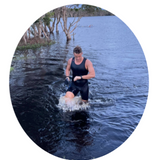 Blake Worrall-Thompson
(High Performance Coach)
I've known and worked with Az for many years and his approach to the mental and physical side of Athletic Development & High Performance is brilliant. When I signed up to my first Ironman my body (and mind) was in all sorts. I was having shoulder, hip and knee problems and within a month of following his guidance, all 3 had gone. The ironman is a super challenging event but I'm feeling more comfortable in my body and mind with the help and guidance from AZ!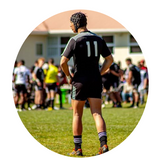 Niwa Barlow
(Rugby Union Athlete)
 
I found Az after a few years of inconsistent performances, injuries, and some pretty poor mentally seasons. But in only a few short months, his guidance on and off the field has given me the confidence in my body and my ability that is taking my game to a whole new level. After coming off my best and consistent season yet, I am now getting the recognition I know I'm capable of, and I could not have done this without Az's help!
Being self-reliant, self-driven and self-accountable is the super power everyone of us should posses